|We put it all together for you.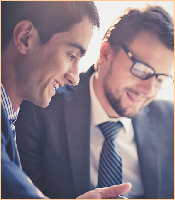 We first develop a thorough understanding of your needs and use our experience to map out a plan that will satisfy your specific objectives. We're in a position to offer practical, proven solutions that will add value to your company.
Our multi-disciplinary team can support your company in any phase of planning, implementation or ongoing administration. Decades of experience among our staff allows us to work on a higher level, and the expertise that comes with such experience — and knowing what to do and when — has benefits far beyond computer files and IRS forms.
In short, ARS can make your company more successful by applying our knowledge to your challenges. We'll work directly with your designated staff or executives to get you closer to your business goals. Making more informed decisions makes for better leadership ... and in the end, a better company.
One of the main reasons retirement plans fail (or fall short of expectations) is because they are created by people who don't have enough experience or don't keep up with the constantly changing rules and regulations. Access Retirement is known for its ability to track every detail to help ensure your plan remains in compliance and you remain happy.
Asking incisive questions up front is critical; we need to understand your goals, your employees, your resources, and your tax situation before we put pen to paper to create a plan that is designed to work for you.
Customization is the key; one plan is not right for all companies. The necessary hard knowledge of numbers, forms, and employee data is required, but there is an art involved, as well. Molding and shaping a plan that fits your specifications requires a breadth of knowledge that not many companies have.
Access Retirement Services will assign a dedicated staff member whose job is to coordinate the implementation of your retirement plan. They will work with your recordkeeper and advisor to complete all setup documents that reflect your chosen plan design.
Whether you use an outside payroll provider or an internal system, we will coordinate with all parties so that everyone understands how to set up the process to ensure that deductions are being taken from the correct pay, employees enter the plan timely, and employer contributions are calculated correctly.
If an existing plan is involved, our Conversion Manager will be responsible for verifying that the participant census history, vesting, and account balances are reconciled and properly accounted for after the transfer to the new recordkeeper. They will also verify the accuracy of this information in our database.
The key to a successful plan implementation is not simply setting up the information and processes correctly, but for you, our valued Client, to have a good experience. Access has proven that we can deliver on both fronts.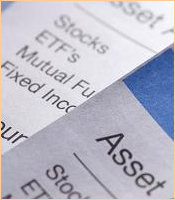 Access Retirement Services will work with you to administer a successful benefits program that is in line with your company's objectives and strategies. By assisting with administrative and regulatory duties related to your retirement plan, you will have more time to focus on other aspects of the business.
Our time- and field-tested processes mean that reports and plan filings are completed and delivered on time. You can rely on us not only for accuracy, efficiency and deadline adherence, but outstanding client service as well.